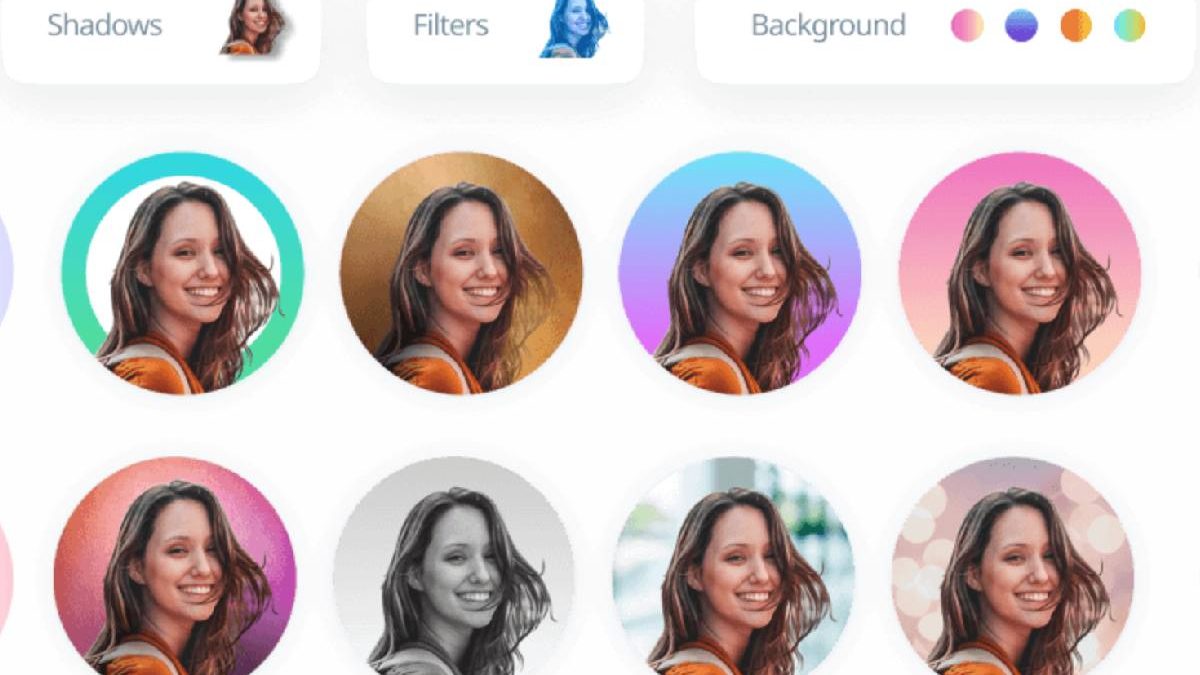 Pfpmaker
At "Profile Picture Maker, aka Pfpmaker," we firmly believe everyone deserves a profile picture that reflects their best.
That's precisely why we created the profile picture maker app: to make it easier for you to create an attractive and professional profile picture.
Our expert designers and developers have worked tirelessly to ensure that this app allows you to create the profile photos you want for WhatsApp, Instagram, Twitter, and Facebook. It also allows you to remove the background from your images completely free of charge. You don't need to pay to remove the background from your photos. Use our FREE AI-powered background removal tool to remove the background from your images. No subscription is required.
We are more than just a profile photo creator app; We are a community of creatives dedicated to bringing your vision to life. Whether you're a startup looking for a professional brand image, a job seeker hoping for a great first impression, or an individual looking to improve your online presence, we're here to help.
What is PFPMaker?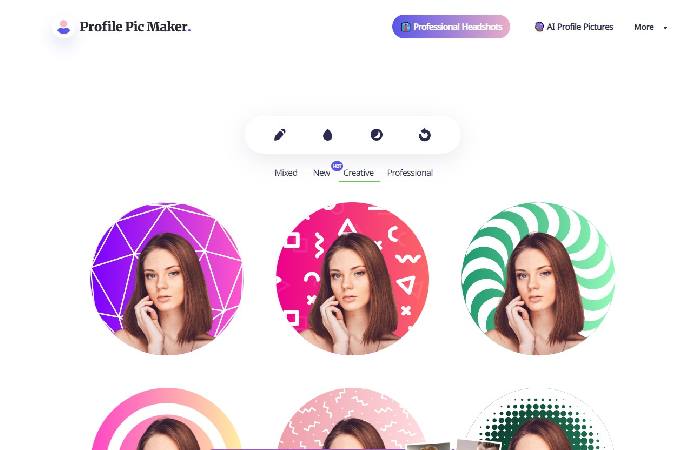 Create your new profile photo for any social network and instantly get more likes and interactions. PFPMaker generates stunning professional or creative profile photos from any image. The background is automatically removed, and you immediately receive dozens of profile picture variations you will love. Change colors, enhance your photo, add shadows, and much more!
Top 3 benefits of using our profile picture maker
Benefit number 1: it's super easy and fun
The profile picture maker app features a super simple and intuitive interface. That lets users edit and modify their profile pictures in a fun and convenient way without technical design knowledge.
One might wonder if a border is necessary around a profile picture. Most people do it because they think it's cool, but it's more than that.
A bright, bold border with text around your profile photo will make your profile picture more noticeable and eye-catching, increasing the likelihood of it being clicked or viewed. Whether for WhatsApp, LinkedIn, Facebook, TikTok or Instagram.
Imagine someone browsing Instagram and discovering your AI profile photo with a professional hashtag and border. An eye-catching design like this will catch your attention because it's eye-catching, and in terms of branding, that's great.
Also, since colors are closely related to emotions, they can be used to self-express. Let's say you want to express passion; go for red and orange, or choose dark colors for elegance.
Benefit #2: Add Credibility To Your Profile Images With Circular Text And Borders.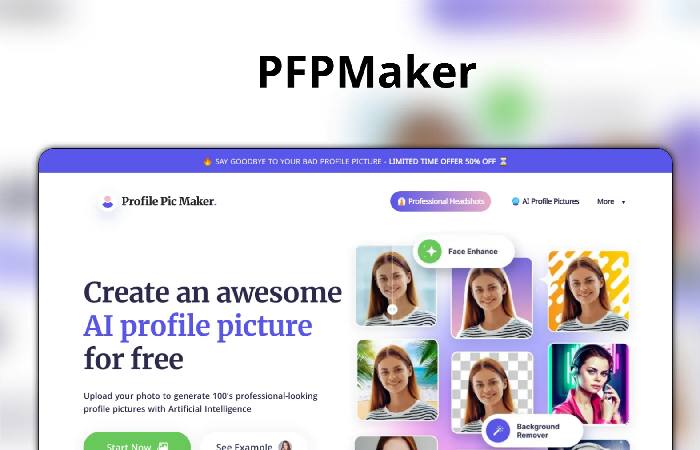 Although, with circular text and borders around profile images across multiple platforms, industry professionals can maintain a consistent brand identity and ultimately strengthen credibility and trustworthiness. It is the best alternative to Canva, Fotor, PicsArt, adobe, cartoonize, Pixel Cut, MakeUseOf, snappa, and kapwing available online.
As another benefit, it can be used to promote your business or website. It's a good idea to include your company name or domain there.
Benefit Number 3: It Is Super Secure In Terms Of Privacy. No Uploads Are Required, Meaning Pfpmaker Does Not Collect Image Data.
And also, it is common for users to be skeptical about sharing their portraits online. That's reasonable since no one knows what your server will do with the photos we upload.
Instead of asking you to upload a photo of yourself, we use modern web application technology where you insert a picture into the pop maker. Art and your image data are not sent to our server. You add it to your browser. Your browser handles everything related to image processing, from adding a circular border to adding text and filters.
Conclusion
Pfpmaker helps people without design skills create a fantastic professional or creative profile photo with Artificial Intelligence. In these COVID times, many people are working remotely, so the profile photo is the first point of contact online, and you need to make sure it makes the best impression from the start. It is where PFPMaker comes in with our automated profile picture maker –upload your photo and receive unique picture design ideas for free! PS We do not store or resell user data to third parties; all current topographies will be free forever, but we might add approximately paid extras to keep you afloat.
Related posts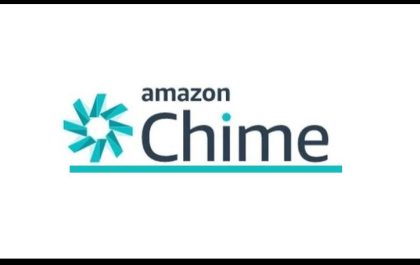 Amazon Chime – Definition & Overview
Introduction Amazon Chime is a communication and collaboration service that Amazon Web Services (AWS) offers. It comprises various features to…
payslipplus com – Pay Slip is called a Salary Slip
payslipplus com – A salary slip, also called a salary slip, is a document issued by an employer to his…