25 Social Media Marketing Statistics for 2021 – For many brands out there, social media provides a lot of amazing opportunities. The entrepreneurs & marketers are leveraging this to create brand awareness & generate more and more leads. They use this to collect data about their audiences as well as reach them in the right way. Most of the marketing strategies will revolve around social media that you can take benefit of when you hire an expert Facebook ad agency.
What is Work management software is a collection of software features within a system that provide a workflow structure to tasks
Whereas we sense marketing is quite different, nothing will illustrate how drastically this has changed. Here we have collected social media statistics for 2021 that show social media plays an important role, and how this can change in 2021. Using these stats, you may plan effective outreach & marketing plans.
When you are examining B2B marketing, social media marketing was used by around 83% of the marketers & came second (with 29%) behind search engine marketing (with 33%).
Around 81% of the organizations make use of social media publishing or analytics tools. The content creation or collaboration or workflow tools improved to 58% in the year 2020.
Brazil, The United States, and Indonesia have 130 million, 190 million, and 140 million users on Facebook respectively.
Facebook Ad in the 2020 Quarter grew to 27.6% than Q3 2019. It signals that when budgets might have tightened, so much has shifted to the digital networks. That is the trend that we may continue to see even in the future.
B2B organizations mainly prefer LinkedIn (around 86%) & B2C companies opt for Facebook (around 98%) for social media marketing.
Facebook users find the video content a highly captivating model. Thus, marketers make use of videos & visuals extensively on Facebook & subsidiary, Instagram. Also, 20% of video content over Facebook is a live broadcast.
Around 17% of the customers may walk away from the brand that they love in case they have any bad experience. But, 59% of them may abandon it after many bad experiences.
LinkedIn has over 660 million active members from more than 200 countries. From those, 30 million of them are the companies & 90K are the schools.
Around 77% of the people make use of Instagram to view photos, and 51% to watch videos, and 45% to share content, and 23% use it for networking, as well as 11% for shopping or finding for the products.
After following the brand over social media, users engage in different ways. Around 91% visit the brand's website and app, and 89% buy from the same brand & 85% may recommend that brand to their friend or family.
As of 2020, around 420 billion users are active on various social media networks.
LinkedIn generates around 277% higher leads compared to Twitter and Facebook.
Brands are keen to work with micro &nano-influencers. The primary reasons are the cost-effectiveness (i.e. 56%), connections with audiences (i.e. 55%), authentic content (i.e. 39%), improved targeted messaging (i.e. 38%), and loyalty (i.e. 9%).
The number of people opening their emails through their mobile phones is around 49%.
The social media platform has reached 200 million monetizable active users daily in 2020, over 29% YoY.
There're more than 165 million active members from the US on LinkedIn. India has got the second-higher member base on this platform with 62 million users.
Facebook Stories have got 500 million every day viewers.
Tweets posted from noon & 10 pm garner huge engagement and 55% of more engagement gets received by the tweets and posts having GIFs.
Millennials sign on to their social media account for two hours & 38 minutes every day, whereas Gen Z logs for 2 hours & 55 minutes.
Around 47% of the Twitter users mainly prefer brands, which are engaged culturally.
Around 75% of the Instagram users take immediate action – like visiting the website and making the purchase – after watching the ad.
Around 93% of the Twitter members are more open to the brands that get involved in the conversation, like offering support and help.
LinkedIn has more than 20 million open jobs over LinkedIn Jobs.
Young users (18 to 24 years) spend around 75% of the time on the video ads on Facebook than 65+ year visitors.
Facebook had over 1.84 billion active users daily in December 2020.
Final Words
Social media is evolving. Because of the huge audience base that you may market the products to, the new players keep on entering the space.
Related posts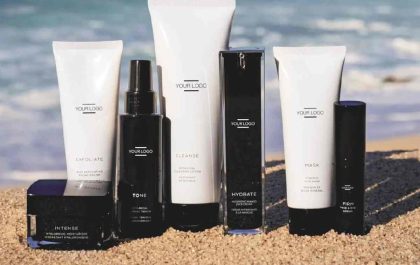 6 Ways to Promote the Product Launch of Your New Skincare Line
Promote the Product Launch Product launches are exciting, but they can be daunting too, especially when we don't know how…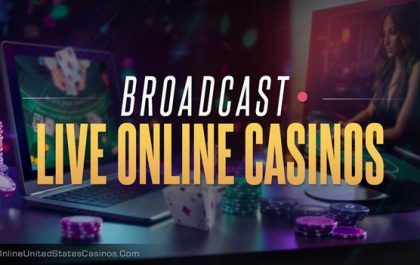 Tools to Broadcast Live Online Casinos While You Play
Broadcast Live Online Casinos The digital age has brought a lot of changes to our society. One of the most…