The digital era has conquered us by storm, and media activities have become rampant. Every time we upload a photo or video online, it gets copied in an instant and used without crediting and for illegal purposes, which could put us in danger. It goes the same for PDFs. In this article, we will be providing you with the tools to level up your PDF's security.
Add a Watermark
We often see watermarks on photos or art pieces online. It credits the owner as well as avoids getting his or her works to be used without going to the proper licensing process. You can also add one to your PDFs too! However, when we search for how to add watermark to PDF, the results provide us with an endless selection of downloadable and online PDF tools!
Most of these tools will require you to pay hefty fees before you can even use their watermark tool. With GogoPDF, you can add watermarks to your PDFs without breaking the bank. The best part about the Add Watermark tool is that it only requires minimal effort, and they are compatible with every device.
Some people like adding a personal touch to their watermarks by designing their logo while others prefer writing their initials using different fonts. GogoPDF provides you with the options to upload your very self-made watermarks on their website, and here's how you do it.
First, choose the PDF file you want to upload. You can directly upload it from your device's storage, DropBox, or Google Drive. Once your file has been uploaded, it's time to add your watermark. Upload the images you will use as your watermark. If you prefer adding your initials, you can type it and choose among the fonts provided.
Another thing you should consider about watermarks is their positions. Choose the placement of your watermark, according to your preference, and hit the Add Watermark button.
Also Read: 6 Tips for a Successful Virtual Award Ceremony
Protect with Password
Nothing beats passwords in protecting anything from credit card information to sensitive files. You can add a password to your PDFs too. On GogoPDF's Protect PDF page, you don't need to download a separate app to add your password. It only takes simple steps to complete the task.
After uploading your files from your device or cloud storage, Protect PDF let's add the password you desire to lock your PDF files. To make sure your file gets an extra level of protection, GogoPDF advises its users to create a strong password. You have to mix in a couple of capital letters, symbols, and numbers.
However, uploading your files to an online tool and adding your password may not feel safe for you. GogoPDF promises to protect your files and password. All file transfers on their online tool are protected with SSL, which means it uses algorithms that prevent people from editing information on your passwords and PDFs.
Sign it!
Nothing beats the authenticity of a historical item or an agreement without signatures, and GogoPDF provides you a free tool to input your signatures without hassle. After uploading your file on the design PDF, add your signature using your finger or a pen, and you're done!
Now that you have added your signature to your PDFs, you can make it smaller or bigger depending on your requirements. You can even treat it as a watermark if you want to. Once you've placed your signature, your file is ready to be downloaded! Send it to your colleagues or clients with their sharing options.
Also Read: How International Roaming Really Works?
Remove Password
You may think that removing a password will not protect your password. In this digital age, sending important details on several messaging platforms can be dangerous, especially with the recent cyber attacks worldwide.
To prevent that from happening, remove your PDF's password with GogoPDF's unlock PDF. This feature not only opens your PDF for editing but also removes the password permanently! Start by uploading your file. It may take some time, depending on your file's size. Once it's on the Unlock PDF tool, type in the password, and Unlock PDF gets rid of it permanently.
Edit Your PDF
Another thing that makes files distinct from one another is their contents. With GogoPDF's Edit PDF, you can edit your files without downloading or purchasing any PDF editing software! Edit PDF offers loads of features that you can work on to make sure your file's contents get your personal touch!
Edit PDF is a combination of the other previously mentioned tools in this article. You can edit the text and change its size, fonts, and colors! Also, you can add images like a watermark or your saved signature on this tool. If you prefer to add a dash of creativity to your PDFs, include some logos, shapes, and colors!
Takeaway
With the pandemic making us work online more than ever before, we use different messaging platforms that can't be safe for our files. On GogoPDF, their Sign & Security tools are made to protect your files without hassle and danger from getting your data stolen. Add some level of security to your files today!
Check Out: How To Build A Secure VPN?
Related posts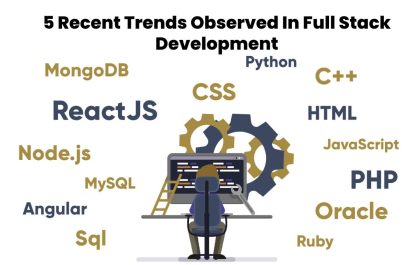 5 Recent Trends Observed In Full Stack Development
Whole stack development is becoming more popular as a result of the increase of web-based applications and the need for…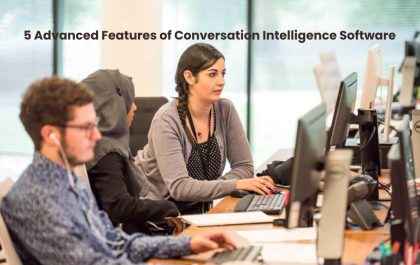 5 Advanced Features of Conversation Intelligence Software
Conversation intelligence software offers a game-changing advantage by revealing customer behavior insights and providing cutting-edge strategies for optimizing your customer…