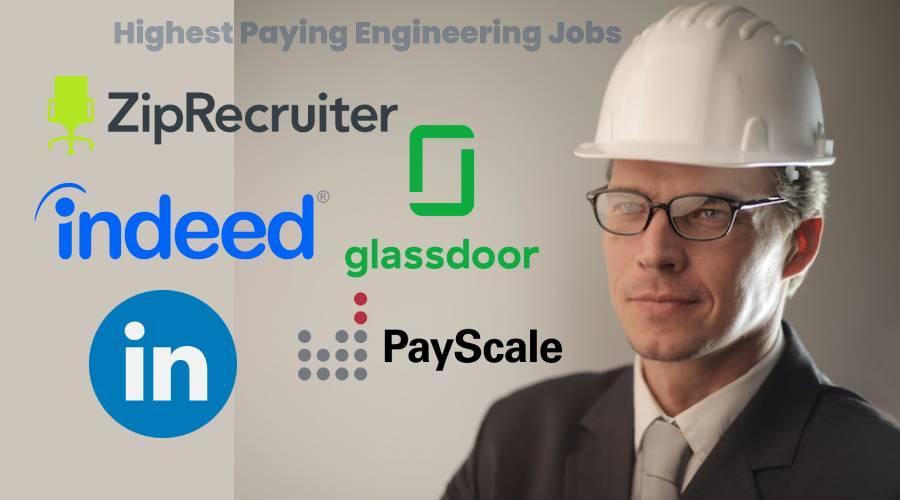 Highest Paying Engineering Jobs
There has been a high demand for Engineering jobs in 2022 in different states of the USA. Engineers specializing in the IT sector are becoming more and more popular lately. With the rapid development of new technologies, their skills are highly valued.
The growth moves hand in hand with several recruitments, and also, the topmost universities in the USA are capitalizing billion $ in Engineering Schools. As per the NY Times report, NYU has invested $1 Billion into its Engineering school in Brooklyn.
We have researched different engineering streams which have the highest pay scale in different industries. Here, you can look at the highest-paying engineering jobs In 2022 of different streams. Keep reading to know more.
#1. Mechanical Engineer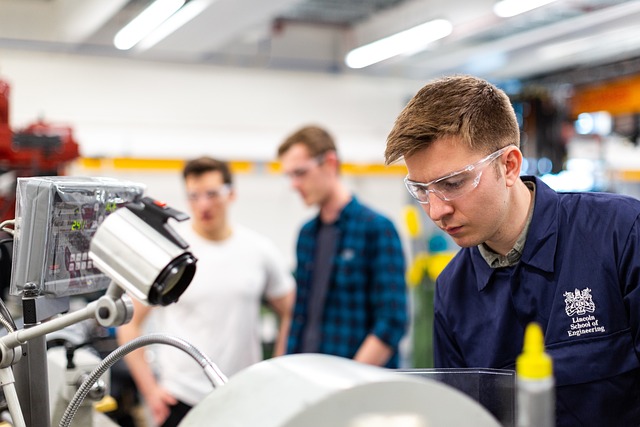 Mechanical engineers are in high demand in professional life. This is not surprising since the use of machines in all areas of human life has been steadily increasing and will continue to do so in the future. Therefore, the career prospects for mechanical engineering graduates are very good.
What is Mechanical Engineering?
Mechanical engineering is one of the engineering sciences that focuses on developing, designing or manufacturing machines.
However, the question "What is mechanical engineering?" is far from being answered. Generally speaking, the field of work includes a large number of people and objects. This includes employees, especially engineers, technicians, skilled workers, and machines, vehicles, apparatus, or systems.
What Does a Mechanical Engineer do?
The tasks can be broken down as follows. We have compiled just a few of the many activities:
Engine development.
Construction of power plants.
Planning of production processes.
Robot development.
Preparation of expert reports.
How Do you Become a Mechanical Engineer?
Mechanical engineers usually require a bachelor's degree inmechanical engineering technology. All the mechanical engineers selling services to the public be licensed.
Skills and Qualifications of a Mechanical Engineer.
The most important skills of a mechanical engineer are:
Communication skills
Knowledge of data processing systems (CAD or CAE)
Independent and motivated work.
Innovative and artistic thinking.
Cost awareness.
Logical-analytical thinking.
Mechanical Engineering Jobs and Average Salaries in the USA
There are a variety of jobs in the industry. The job often depends on the focus of your studies. Possible career fields are mechanical and plant engineering, process and product development, technical drawing and construction, as well as activities as an expert and expert for engineers. Ultimately, the following professions are suitable:
Validation Engineer
As per Indeed, the estimated validation engineer salary is $117,387 annually in the United States.
Calculation engineer
The average annual salary of a Calculation Engineer in the USA is $78,711.
Engineer in Renewable Technologies
The minimum income of an engineer in Renewable Technology companies is $76,776 per year in the united states of America. So it is per the sources given by salary.com.
Electrical engineer
Electrical engineers' average salary is a touch higher than calculation and renewable energy engineers in the United States. As it's standard salary is $151,871 per year.
Sales Engineer
The Starting Salary for a Sales Engineer is $85,955 per year in the US and a percentage of $21,000 per year.
Calibration Engineer
Calibration engineer salaries in the U.S. range from $21,140 to $167,100, with an average salary of $86,300.
Mechanical engineer
The local average salary for a Mechanical Engineer is $121,006 in the United States.
Design Engineer
Design Engineers are among the highest-paying engineering jobs in 2022, with an average salary of $79,194 in the United States.
What are the Top 10 Companies to Work for as a Mechanical Engineer?
We are presenting you the top 10 companies to work for as a Mechanical Engineer as per indeed. These companies are rated by indeed according to the employee's ratings:
National Aeronautics and Space Administration (NASA)
Google
S. Department of the Navy
Apple
Coffman Engineers
Johnson & Johnson
Microsoft
Arup
Betchel
Ford Motor Company.
#2. Electrical Engineer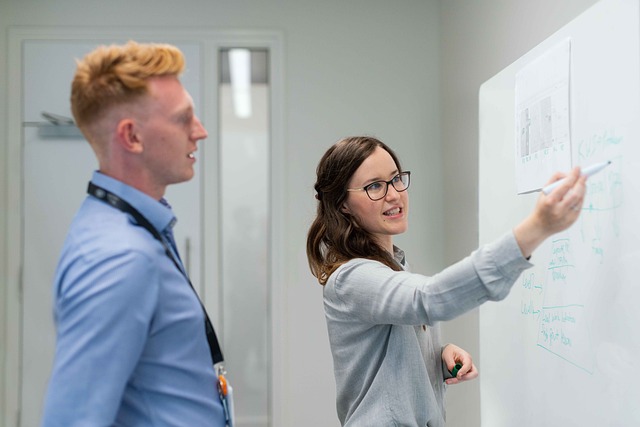 Electrical engineering is one of the two major engineering disciplines. It deals with all technical devices that work with electrical energy. An electrical engineer's responsibilities are to design, develop, manufacture and assemble electrical systems, plants, machines, devices and processes.
What are your Tasks?
As an electrical engineer, you will develop, design, produce and control electrical devices and systems of all kinds:
Electric machines.
Mechatronic systems.
Hardware and software for the transmission of information.
As well as control, measurement, regulation, communication and computer technology components.
If you choose Electrical engineering, then it is divided into two main areas: first is energy technology and drive technology; before electrical engineering was divided into two different areas, it was only named under one term called "high-voltage technology. It is best to decide on an area you can fully concentrate on during your studies.
Current Jobs of Electrical Engineers in the United States
There are many jobs currently available for Electrical Engineers in the United States. Overall employment is projected to grow 9 percent through 2026, as per the US Bureau of Labor Statistics reports.
The need to upgrade the country's power grids will also require more electrical engineering (EE) work. Job growth is expected primarily in engineering services firms, as more companies need expertise for electronic devices and systems projects.
Electrical engineers will also be in demand to develop sophisticated consumer electronics.
The rapid pace of technological innovation is likely to drive demand for research and development jobs, an area where technical expertise is needed to design distribution systems for emerging technologies. Electrical engineers will play a key role in new developments in solar systems, semiconductors, and communication technologies. Additionally, electrical engineers can play a role in assisting in the automation of various production processes.
As on November 28, 2022, there are over 226,000+ jobs available in the USA as per the reports provided by Linkedin.
Best Paying Salaries of Electrical Engineers in the United States
Texas is one of the five states with the highest employment of electrical engineers in the United States, after California. This stream is considered as one of the highest paying engineering jobs in USA. Following are the cities paying best salaries to Electrical Engineers
California – $84,382
Texas – $104,670
New York – $101,740
Michigan – $88,250
Massachusetts – $114,200
Top Rated Electrical Engineering Companies in the United States to work for
Indeed.com says the following are the best-rated companies to work as an Electrical Engineer.
Paddy O' Furniture.
Intel Corporation.
Origami Owl.
Northrop Grumman.
Highest Paying Engineering
Most people think engineering is a boring field where the future always goes in one direction. While this may be true for some engineers, who are probably thinking about space shuttles, rockets, and robots and don't have their own lives, it's not the same for everyone.
Engineers have multiple routes to choose their desired engineering job, which will get them paid good salaries, offering other benefits like a comfortable lifestyle for the professionals and allowing them to work in the most beneficial areas of the job market.
The following is the list of the highest-paying engineers, alongside their estimated pay per annum.
Petroleum Engineers with an average salary of $93,200
Electrical Engineers with an average salary of $88,400
Computer Engineers with an average salary of $86,000
Aeronautical Engineers with an average salary of $99,800
Chemical Engineers with an average salary of $92,700
Materials Engineers with an average salary of $90,300
Biomedical Engineers with an average salary of $74,700
Data Engineer with an average salary of $127,400
Environmental Engineers with an average salary of $79,300
#3. Data Engineer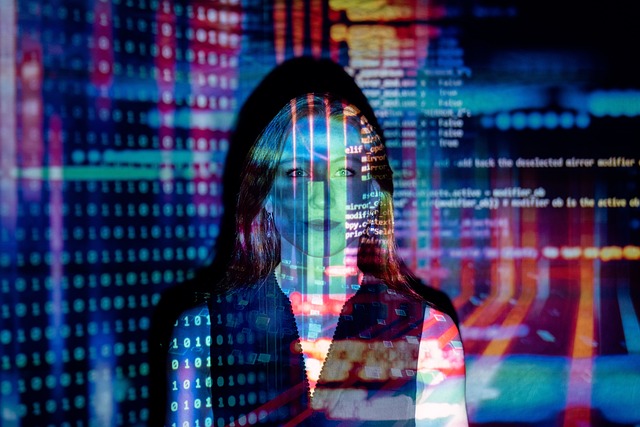 Data engineers are the new hype profession after the data scientist. How does this happen? Many companies hired data scientists and then realized very quickly that they couldn't work at all. The reason: The data is not in a condition that is easy for the scientist to process – i.e. not "consumable". And solving this problem requires a data engineer.
What is Data Engineering?
The relevance of concluding large data sets depends on the integrity of the data. Without an architecture that can structure and format ever-increasing and changing amounts of data, data scientists cannot make accurate predictions. This is where data engineering comes into play.
This term refers to data collection, translation, and validation for analysis. Data engineers primarily create data warehouses to enable data-driven decisions. Data engineering lays the foundation for applying data science to the real world. These engineers along with data scientists working in harmony can continually deliver valuable insights.
Roles and Responsibilities of Data Engineers
If you want to work as a data engineer, you must have high skills in programming and database design to system architecture:
Experience in data processing and ETL/ELT techniques.
Knowledge of Python, SQL and Linux.
Comprehensive understanding of cluster management, data visualization, batch processing, and machine learning.
Ability to develop a basic understanding of business data.
Ability to implement proper data architecture and establish sustainable pipeline management.
Master the creation of reports and dashboards.
Data Engineer Jobs and Salary
As per the data provided by LinkedIn, 160,000 Data Engineer Jobs are available in the USA. Furthermore, as per Indeed sources, the Average base salary of a Data Engineer in the United States is $135,569 per year.
#4. Industrial Engineer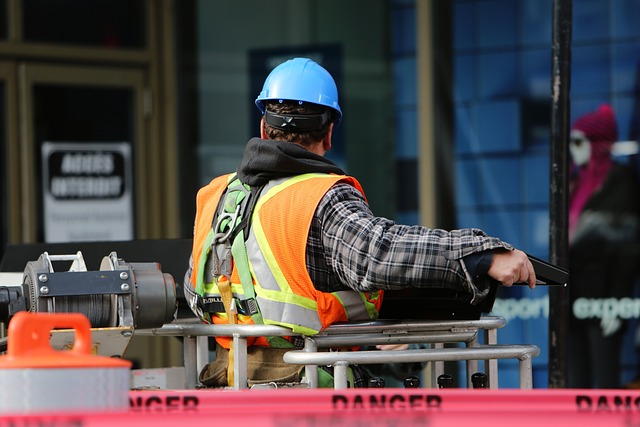 Yearly, thousands of students, scholars, and their parents go through a similar process of deciding which engineering is best to choose. The more you think, the greater the confusion. Most people select hot branches because of that job's positive impact. Is it difficult for everyone to decide which branch to choose? How are the job prospects there? Will it be worth studying and helping you get a good job?
Industrial Engineering
IE is the branch/group of engineering with the
Development,
Energy,
Equipment,
Evaluation,
Implementation of integrated systems of people
Improvement,
Information,
Knowledge,
Material, and
Money
These Engineers help us a lot to make the process more effective and easy for Production with the best quality.
IE is the study of enhancing complex processes or systems. They deal with the service industry's design, planning, and optimization of production and manufacturing processes and operations.
The field of industrial engineering recognizes as the primary source of decision-making talent.
In today's modern world of studying and competition, we need people who can take decisions and managers who can apply clear mathematical ideas and scientific management techniques to emerging technical problems. An IE Engineer understands these issues and can develop and implement the required methods to solve them.
How do you become an Industrial Engineer?
Join the Stream of Science with Physics, Chemistry, and Maths at level 10+2
Do a Bachelor of Tech Industrial Engineering
Do a Master of Tech or M.S. in industrial engineering
Industrial engineering requirements:
A bachelor's degree with at least 60% of the total credit
College degree with a CGPA/CPI score of 8.00 (on a scale of 0-10)
Monitoring of specialized certifications
Gather relevant experience
An internship is an excellent opportunity to gain real-world experience you get in the field of industrial engineering. Some courses require the achievement of an internship. In an internship, you will get to know the everyday work of industrial engineers and have the chance to put all your training into practice.
Skills Required
Creativity
Writing skills
Computer systems
Communication
Speaking skills
Problem-solving skills
Math skills
Listening skills
What does an Industrial Engineer do?
The daily responsibilities of an industrial engineer change in every industry. It depends on the type of project they are working on and their employer's requirements. Some typical jobs for industrial engineers are:
Conducting quality control analysis
Designing new production systems
Looking at inefficiencies in present manufacturing systems
Developing production and design standards
Meeting with clients to converse about items such as product needs or workers allocation
Why is Industrial Engineering Important?
Industrial engineering is essential to the manufacturer and the end-user of a product. Industrial engineers advance designs and processes to make things more effective. This is good for business because it can save money, time, raw materials, labor, and energy.
Analyzing, designing, predicting, and evaluating processes helps eliminate bottlenecks and create higher quality, more efficient operations and equipment.
Is Industrial Engineering Jobs still in demand?
IE is still in demand, and studying industrial engineering is still popular among students. The opportunities for industrial engineers have grown 10% between 2018 and 2028, which is much faster than any other field.
Pay Scale of an Industrial Engineer
The average per-hour salary of an industrial engineer in the united states is $40.86, and $70,900 to 80,651 per year.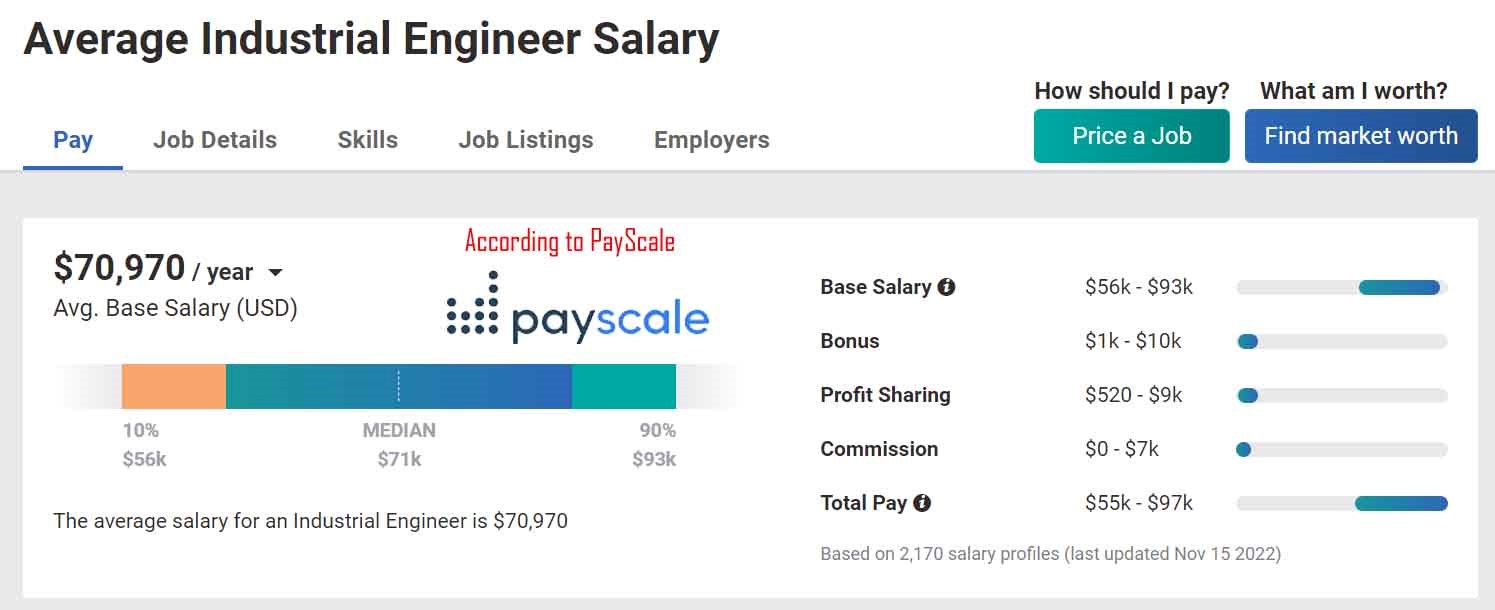 Benefits of Becoming an Industrial Engineer?
Salary
Job Security
Positive Impact of the Career
Unique Experience
Trust your knowledge and Skill, and you will make it!
#5. Aerospace Engineer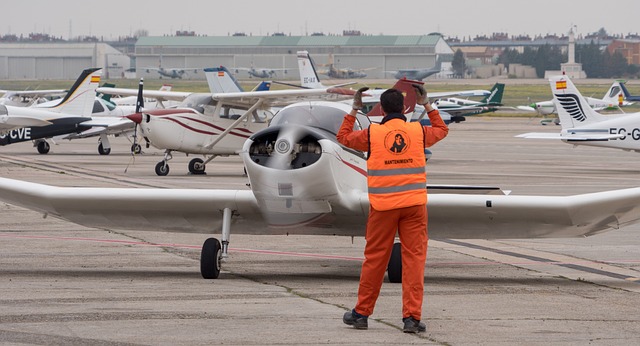 Aerospace Engineers will develop new technologies for use in the Aerospace Industry for transportation, communication, exploration, and defense purposes. These Engineers are skilled professionals who design airplanes, spacecraft, satellites, and rockets and create test vehicles to ensure optimal functionality.
This engineering is a stream of studies, designs, and develops aircraft, such as aircraft and spacecraft. Those interested in becoming aerospace engineers can earn a Bachelor's, Master in Aerospace Engineering.
What is the role of an Aero space Engineer?
Aerospace engineering jobs are responsible for the design of airplanes, satellites, spacecraft, and rockets. The design, manufacture, and testing of aerospace products are the fundamental jobs of aerospace engineers. Aeronautical Engineers make technically and financially viable project proposals. Aerospace Engineers also have to take on various projects to ensure their delivery and meet the quality standard.
Anyone who chooses the Aerospace Engineering profession must analyze whether the products comply with environmental standards, principles, and customer requirements.
Advisory
Analysis
Assembling
Designing
Preparing Reports
How to become an Aero space Engineer?
Completion of a 10+2 (Focus on your math and physics)
Entrance Examinations (Research colleges and universities)
Pursuing Bachelor (Work with your academic advisor and gain experience in real aerospace engineering projects)
Post Bachelor
What are the qualities required to become an Aerospace Engineer?
Some of the main qualities required for Aerospace Engineering jobs are listed below.
Attention to Safety
Communication Skills
Proficiency with computers
Critical Thinking
Leadership Skills
Listening
Problem-Solving Ability
Scientific Skills
Social Orientation
Supervisory Skills
Time management
Job Demand for Aerospace Engineers
"The job opportunities for an aerospace engineer are endless."
Employment demand for these Engineers is expected to increase by 8% between 2020 and 2030. Airplanes are continuously needed for national defense purposes.
An aerospace engineer can work in both the sectors of private and public. And there are many job opportunities for the Engineers around the world.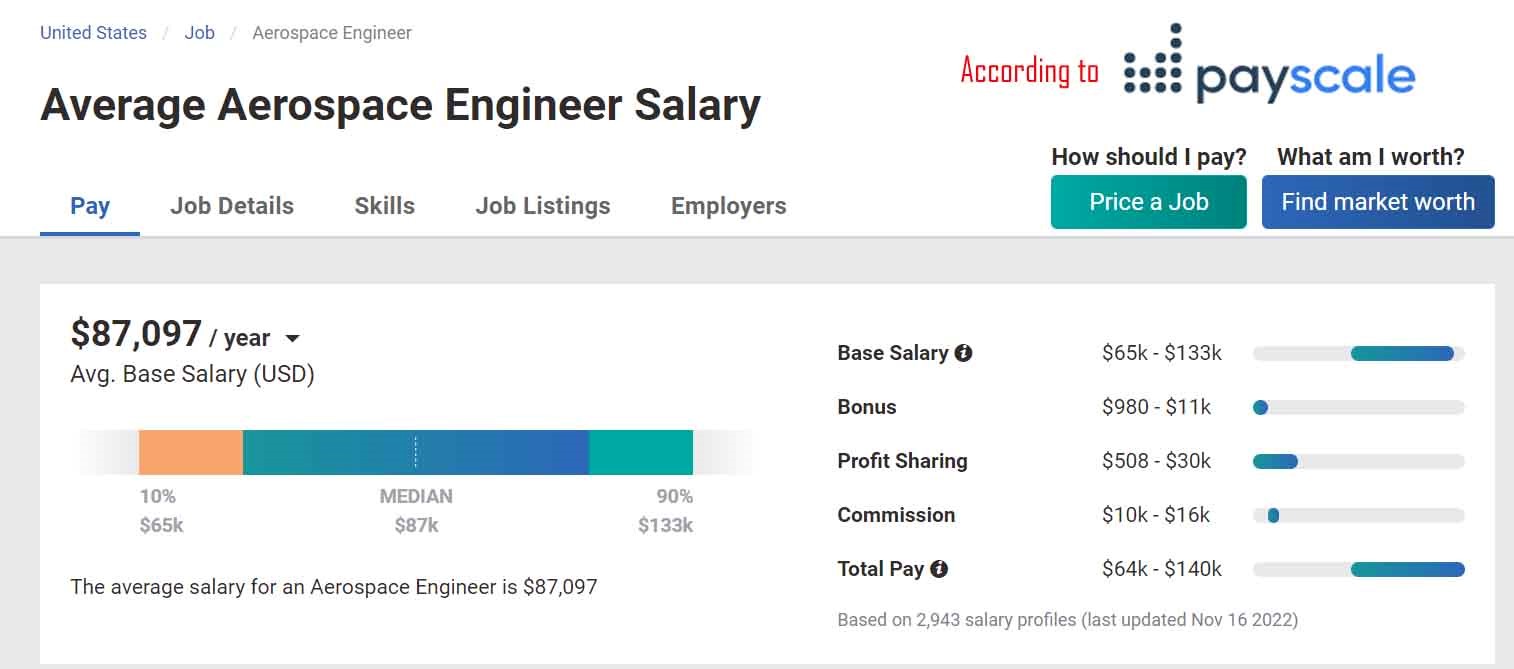 Reputed Recruiters for Aero space Engineers
What Is the Average Aerospace Engineer's Salary?
These Engineers earn a median salary of $106,089. The lowest 10% make around $72,670, while the highest 10% earn around $170,200. With experience, this can also rise, depending on the level of your expertise.
#6. Chemical Engineer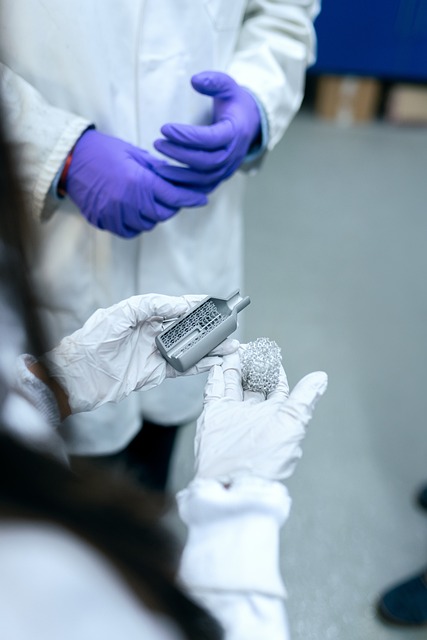 Chemical engineers have helped develop minor, faster processor chips and innovations in recycling, disease treatment, water purification, and power generation. Therefore, these procedures and products by chemical engineers have helped to create touch every aspect of our lives.
Chemical Engineering is an associative stream of engineering that combines the physical and experimental chemical sciences, such as chemistry and physics and the life sciences, like biology, microbiology, and biochemistry.
Chemical engineers work in
Biotechnology,
Business services,
Design and construction,
Electronic and advanced materials,
Food processing,
Healthcare,
Manufacturing,
Microelectronics,
Petrochemicals,
Pharmaceuticals,
Polymers,
Pulp and paper,
Specialty chemicals,
Environmental health and also safety industries, and many others.
Many chemical engineering processes involve chemical reactions, and the field caters to chemists looking for new ways to make products and studying the mechanisms within chemical reactions. Chemical Engineers then translate this chemical information to formulate designs.
What do Chemical Engineers do?
A chemical engineer impacts various technology areas by thinking about and designing processes to manufacture, transform, and transport materials. Before a chemical engineer brings these materials into full-scale production, a lot of experimentation occurs in the laboratory.
Chemical engineers are behind the creation and work manufacturing of a wide range of products such as plastics, paper, dyes, medicines, polymers, fertilizers, petrochemicals, and even many foods.
The energy and petroleum industries have always needed chemical engineers, but other job opportunities are growing even more. The demand for more efficient and alternative energy sources leaves chemical engineers with a lot of work to do.
Skills required for Chemical Engineering
Technical skills, project management, critical thinking, and communication skills are essential to becoming a successful chemical engineer. However, if candidates want to stand out from the heavy crowd, here are some desirable qualities to have alongside academic excellence:
Active learning
Critical thinking
Data collection and analysis
Innovative thinking
Interpersonal skills
Operational skills
Organizational skills
Problem-solving skills
Technical knowledge
Pros of becoming a Chemical Engineer
Besides Annual Salary, Chemical Engineers provide various health benefits, retirement pensions, etc.
Chemical Engineers are capable of contributing meaningful advancements to society.
Cons of becoming a Chemical Engineer
Hazardous working conditions
Lack of Free Time
Top Recruiters in Chemical Engineering
Several industries around the world require chemical engineering specialists. Some of them are the following:
Aerospace industry
Cement industry
Chemicals manufacturing industries
Fertilizer industry
Food industry
Paper & Pulp industry
Petroleum industry
Plastic industry
Public sector units
Rubber industry
Textiles industry
Chemical Engineer Salary
According to salary.com, a fresher chemical engineer with a bachelor's degree can earn up to $73,410 to $92,127.
The range for an intermediate engineer with a master's degree and 5 to 10 years of experience is $82,520 to $123,348.
The salary range for a chemical engineer with a Masters's degree and 15 years of experience is $140,687 to $173,520.
Many experienced engineers with advanced degrees promote to managerial positions where they can earn even more.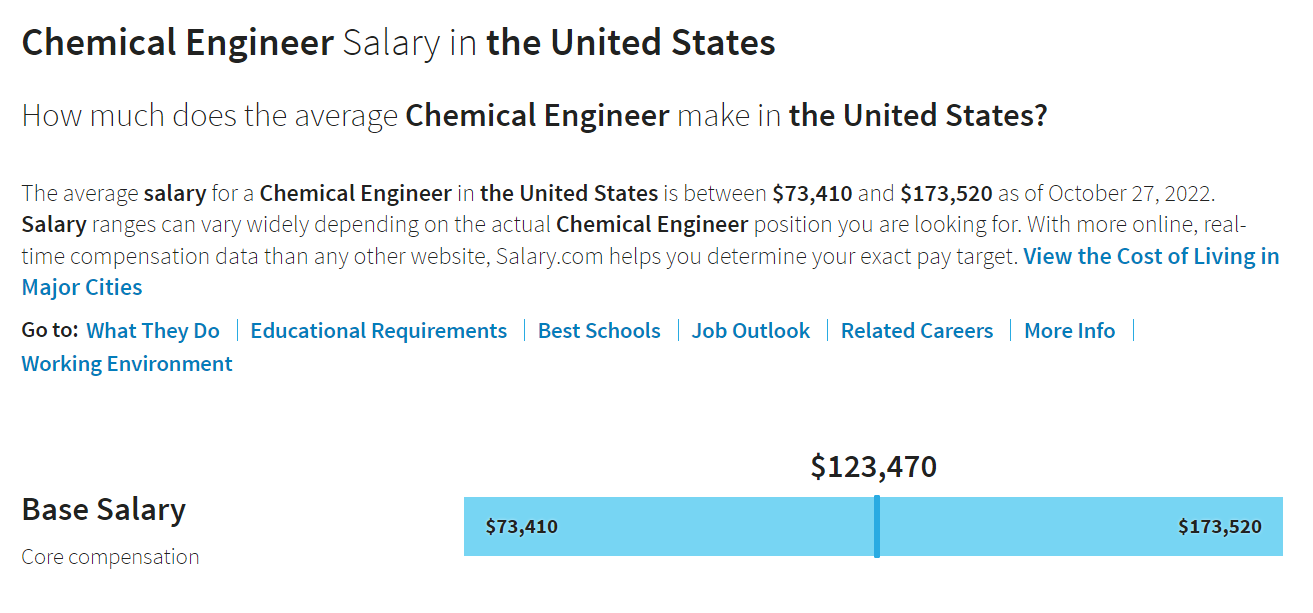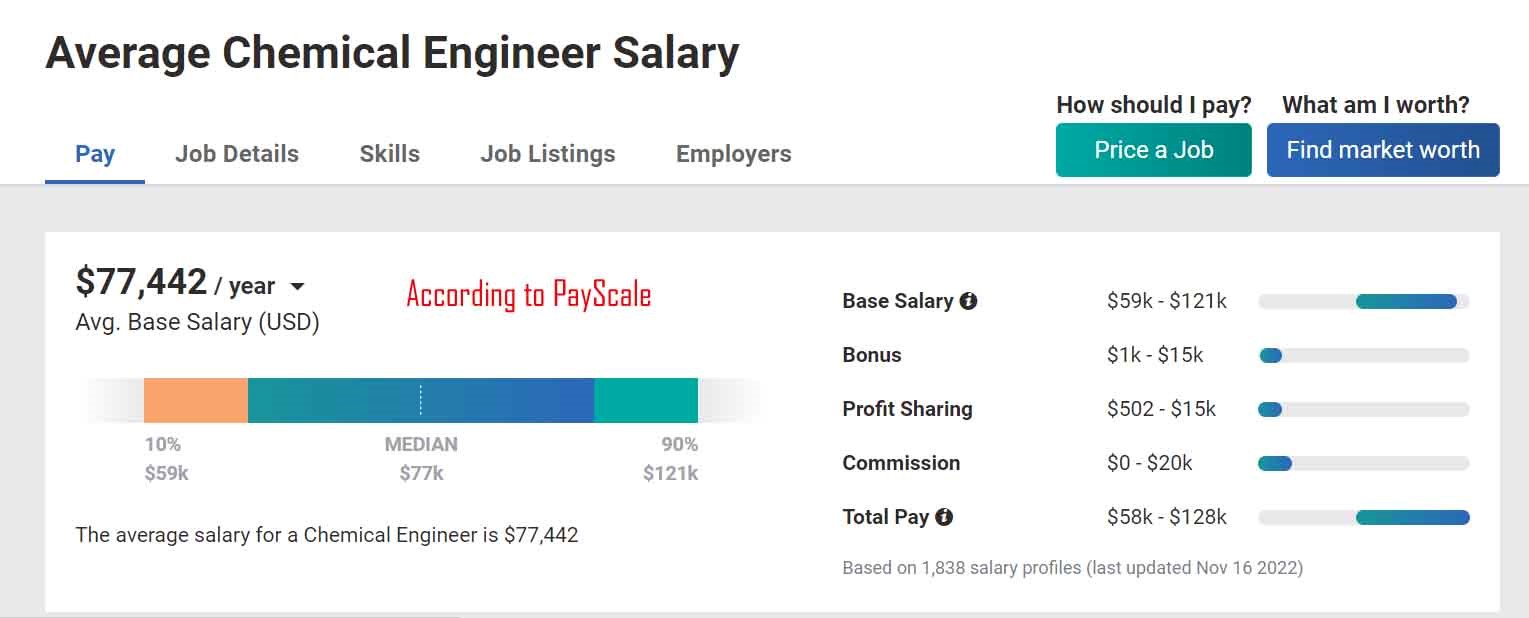 #7. Petroleum Engineer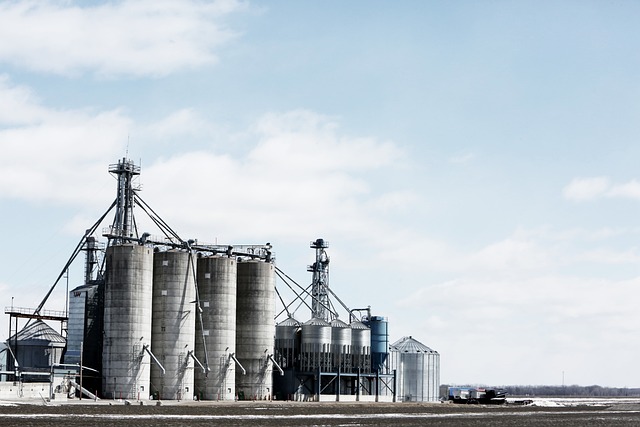 Petroleum engineering is the branch or a field of engineering that deals with oil exploration, extraction, and production, and it also increasingly deals with the manufacture of natural gas.
A petroleum engineer, also known as a Gas engineer, determines the most effective way to drill with which they can abstract oil and natural gas.
They oversee drilling operations and resolve any problems, and Petroleum develops new drilling tools and techniques and finds new techniques to extract remaining gas and oil from older wells. If you are a petroleum engineer, it is the top highest-paying engineering jobs in 2022; for a petroleum engineer, the highest pay is 130k USD a year.
What is a Petroleum Engineer?
The petroleum engineer designed machines that can extract oil and gas from the deep pockets of rock. To design equipment, the engineers have to do deep analysis, which takes a long time to gather the data. Petroleum engineers also aim to extract oil and gas in the safest and most cost-effective ways. They do a lot of evaluating and refining of systems to make them better as much as possible.
Why study Petroleum Engineering?
If you are considering your career as a petroleum engineer, these benefits may make it an appealing opportunity:
Job Outlook
Decreased competition
Improving petroleum safety
Powering the world
High earning potential
Travel opportunities
It's an evolving field
Petroleum Engineer Salary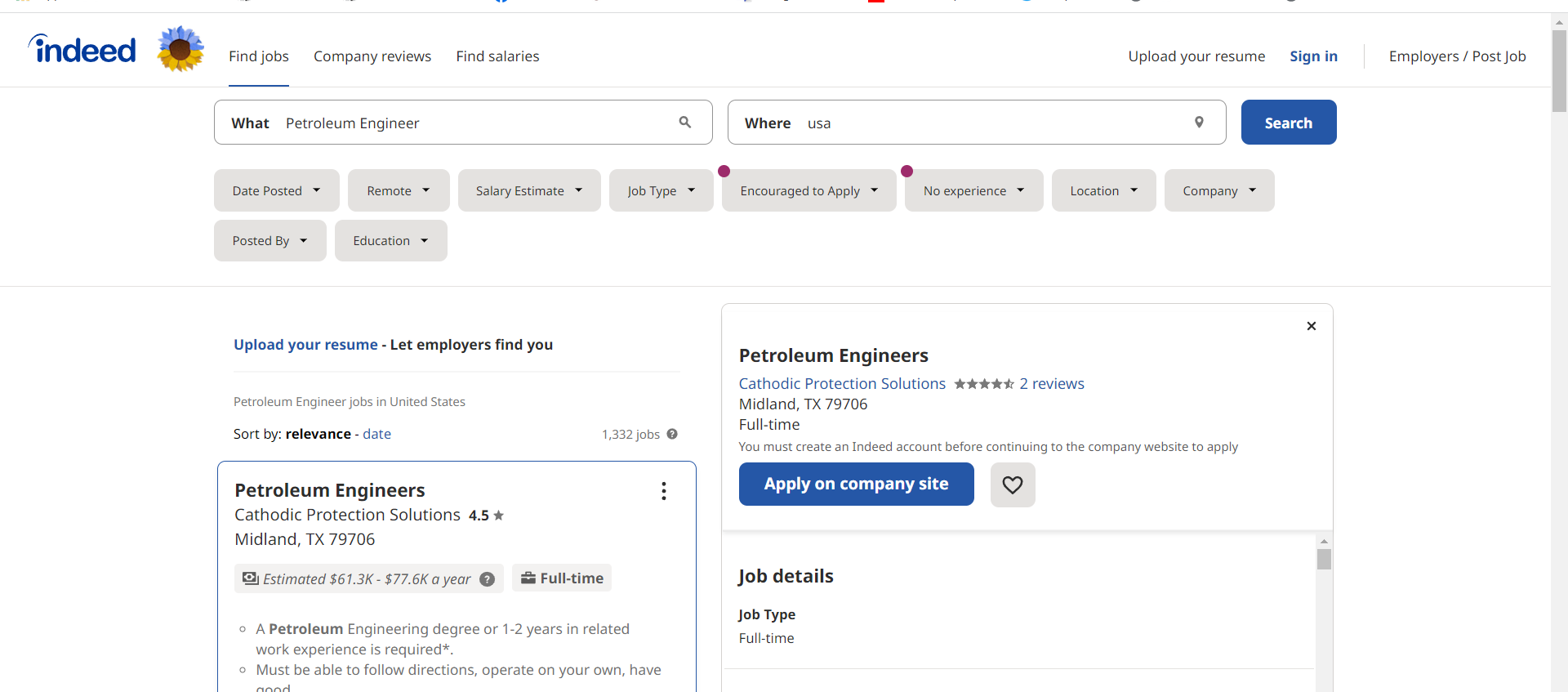 Want to know the Best-Paying Cities for Petroleum engineers?
Here is the list of a few metropolitan areas that pay the highest salary for the petroleum engineer:
New Jersey – $184,560
Texas – $169,760
Florida – $160,710
Colorado – $160,150
Oklahoma – $156,390
Beaumont, Texas – $185,130
Houston, Texas – $178,240
Wichita Falls, Texas – $174,910
Oxnard, California – $161,980
Denver, Colorado – $160,100
Petroleum Engineer Job
The job demand for petroleum engineers is increasing by 8 percent annually from 2020 to 2030. There are many companies offering jobs to petroleum engineers with the highest paying salary. Are you a petroleum engineer looking for a job? You will find many companies on the net that offer jobs with highest paid salaries in the USA.
There are more than 1332 jobs in the USA for petroleum engineers on indeed:
Requirements to get a Job as a Petroleum engineer
When it comes to the requirements for the job of a petroleum engineer, every company has there own requirements. Here is the list of basic requirements for a petroleum engineer job:
Petroleum Engineering degree and 1-2 years related experience.
You will be subject to a background/suitability investigation/determination.
Document regulatory compliance and operational procedures.
Perform testing and measurements using cathodic tools.
Activities associated with corrosion control and pipeline integrity.
Assist with State and Federal inspections.
Assess metal loss, stress corrosion and cracking.
Drive a truck and operate standard machinery.
Operate on your own and have good communication.
#8. Nuclear Engineer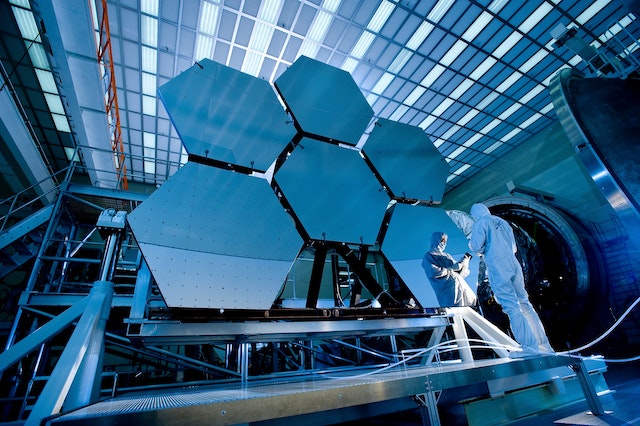 Nuclear engineers are responsible for the generation of electricity from nuclear power. They develop new technologies, design nuclear plants, oversee the manufacture of nuclear equipment, and operate nuclear facilities. They are also involved in environmental monitoring, radioactive waste management, and nuclear facility decommissioning (closure). Furthermore, nuclear engineers earned a median salary of $116,140 as of May 2020. The top 10% in the field earned more than $185,550 during this time.
What is a Nuclear Engineer?
Nuclear engineering is the skill that maintains as its primary objective to operate the nucleus of the atom, which is located in the central part of it. Furthermore, it holds a positive charge, thus obtaining 99.999% of the atom's total mass. This is structured by protons and neutrons linked together by a nuclear union.
On the other hand, nuclear engineering is responsible for transforming nuclear energy into electrical energy.
In addition, the engineers of this science will be able to design new technological advances regarding this subject. It also enables them to perform various maintenance to nuclear plants and direct the dawns where nuclear energy is protected and manipulated.
What skills would you need?
Do you want to become a nuclear Engineer? If your answer is yes!
If you want to become a Nuclear Engineer, you should have a wide range of skills more than your technical knowledge.
Here are some of the qualities you will need to demonstrate:
A high level of mathematical and computer skills.
The ability to be analytical and a good problem solver.
Excellent planning and organization skills.
Leadership and management skills.
Enthusiasm for science and technology.
Great teamwork skills.
Lots of responsibility.
Nuclear engineer Salary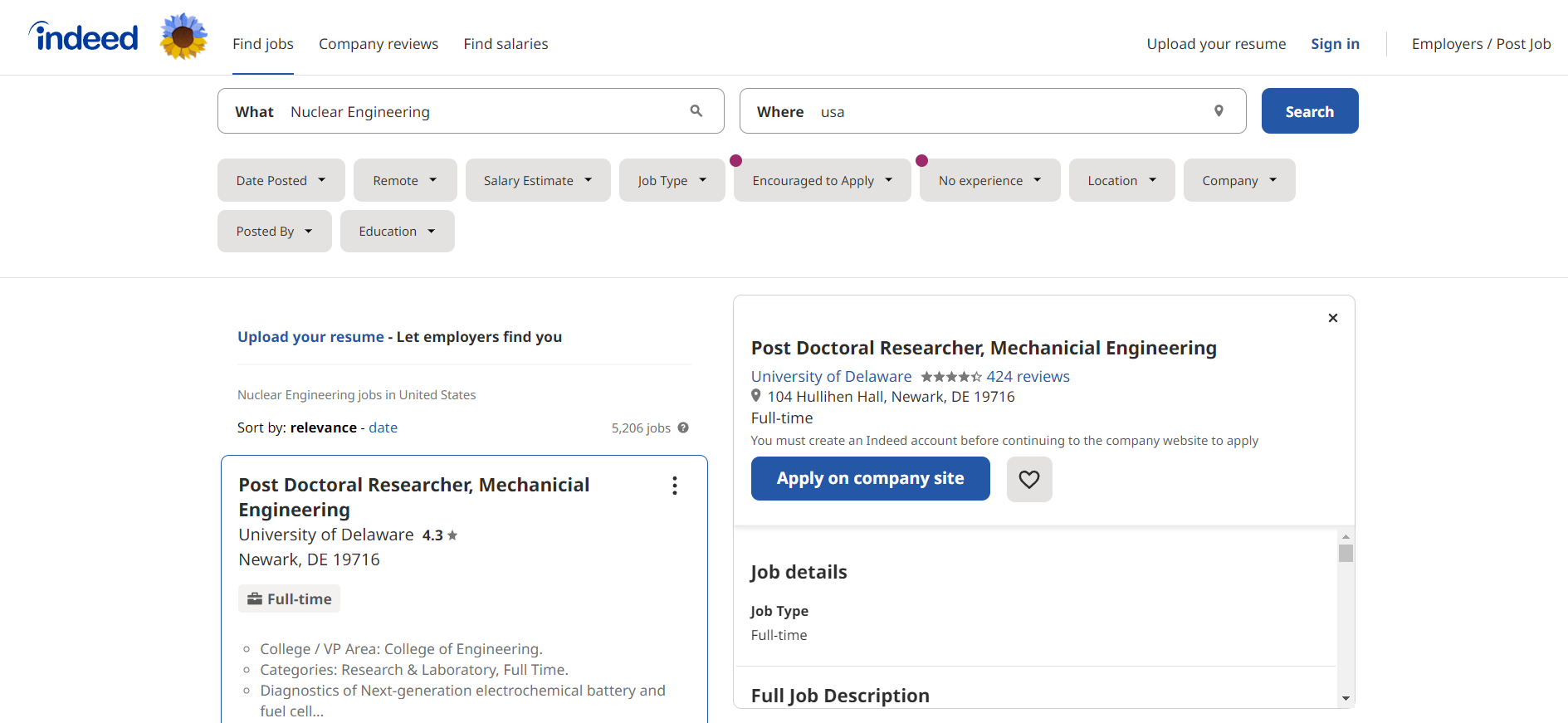 As a graduate nuclear engineer, you can expect to earn between $25,129 and $35,000. As you gain more experience and progress further in the career, the salary can increase substantially.
Most Skilled Nuclear Engineers get about $87,200 and $165,700. Depending on their specialism and position, they can earn more.
Nuclear engineer Job
Are you the nuclear engineer, who is looking for the job? You can find more than 5.2k nuclear engineer jobs on the Indeed
Engineering Degree
If you are among those who want a career that has to do with the area of ​​science, technology, mathematics and engineering, we have good news for you.
These are careers that will be in high demand, and this is one of the reasons or aims to study engineering. Due to the high demand for these professionals.
After conducting several surveys, an engineering career was discovered as the most excellent job projection due to the rising demand that arose from the appearance of computer systems, networks and telecommunication.
If you are looking to know how much you can earn once you graduate from the top engineering institutes, Here is a list of a few courses which can be you can do:
Mechanical Engineering
Electrical Engineering
Highest Paying Engineering
Data Engineering
Chemical Engineering
Petroleum Engineering
Nuclear Engineering
Systems Engineering
Biomedical Engineering
Computer Hardware Engineering
Field Of Engineering – Abdul
Software Engineering
Materials Engineering
Environmental Engineering
What skills do I need to have to study engineering?
Now, we will only focus on a general answer because it is impossible to cover the necessary skills of each branch of engineering in this article.
If you want to study engineering, you must develop the following skills: – Teamwork. Since an engineer never works alone and does so in multidisciplinary teams, so they must have extensive teamwork and communication skills.
Personally,
You must be observant, analytical, restless, attentive to detail and with great problem-solving skills. Also, you must have a great taste and understanding of technology and technical skills, with a willingness to constantly learn.
#9. Systems Engineer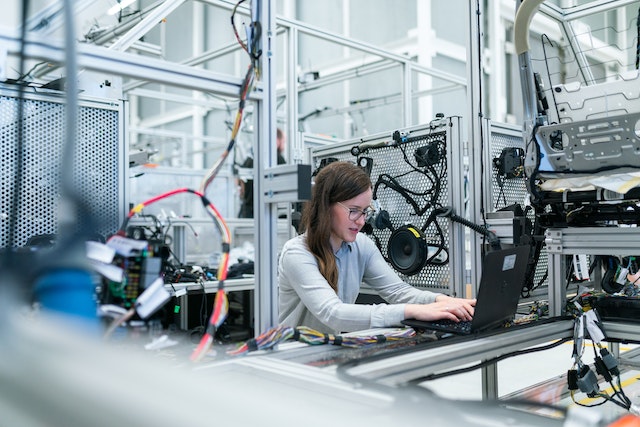 Have you ever wondered what it is Systems Engineering?
If you are a  system engineer, you will excel in computer designing research, maintenance of applications, programs, technical environments, operation systems, embedded software, data research, and software.
In system engineering, you will have subjects that comprise the process of positively creating a program / or a system which can be used after performing with a set of requirements.
Taking into account what systems engineering is, the main thing for experts in this area lies in designing, studying and developing a program and ensuring that it meets the necessary requirements.
What is Computer Systems Engineering?
Computer system engineers develop applications and programs based on the current computer technology and microprocessors that are useful in the business world.
Its objective is to train professionals specialized in algorithmic mathematics, programming and electronics to solve problems related to the field of information technology to provide quality solutions for the country.
By choosing this career, you will secure a highly-paid job. You will be able to work in technology companies where they need experts in solving software problems, managing databases, using web programming or seeking innovation to create new computational tools.
Suppose you are attentive in working in the private sector. In that case, you need to know that you could work as a designer, developer, IT project manager, and administrator in national and international business transformation and service companies.
System Engineer Salary
The normal salary for a Systems Engineer in United States  is $123,407. The average extra cash reward for a Systems Engineer in US is $14,532. The average total compensation is $137,939. Systems Engineer pays are based on responses gathered by Built In from anonymous Systems Engineer employees in US.
What are the main tasks of a systems engineer?
The professional career in Systems Engineering is one of the careers with the most demand in the labour market. Following are the responsibilities of these engineers:
Design, program, apply and maintain computer systems.
Manage networks and information systems.
Optimize the data that a company handles.
Investigate the creation of software and hardware in a company or organization.
Design and maintain websites.
What skills should a systems engineer have?
Even though System Engineering is a profession with many choices for upcoming challenges, applicants should have several skills and practice to get the job. They are the following:
Creativity and ability to innovate.
Easy to communicate and establish relationships.
Interpretive ability.
Interest in planning, executing or directing research projects.
Agility to perform mathematical calculations.
System Engineer Job
Are you a system engineer and looking for a job related to system engineer? You can find more than 56.9k jobs on indeed
#10. Biomedical Engineer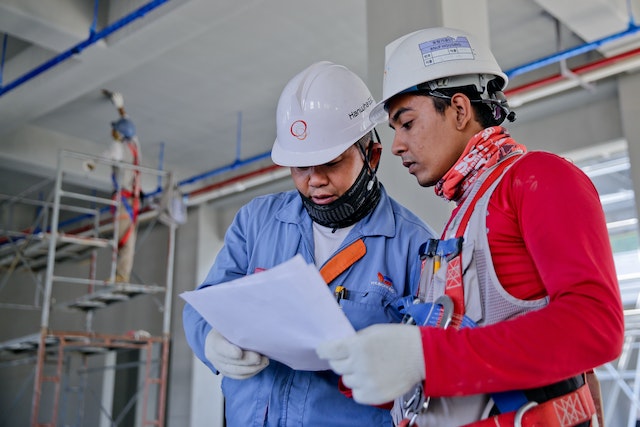 The person who selects biomedical engineering as their career option has many options and a huge range of work choosing while finding jobs. Also, the biomedical engineering field is rapidly growing.
Bioengineers work in healthcare, of course, but also in sports, research, entertainment, government, and many other sectors. A biomedical engineering salary is typically generous, making this a potentially satisfying career for someone with excellent math, engineering, and analytical skills who wants to help people live healthier lives
How Much is a Biomedical Engineer Salary?
Biomedical Engineers made a median salary of $92,620 in 2020. The best-paid 25 per cent made $118,930 that year, while the lowest-paid 25 per cent made $71,830.
To be a successful biomedical engineer, you have be able to develop advanced healthcare technologies. And to improve others with your skills and advise them on how to use technology.
Biomedical Engineer Responsibilities:
For biomedical engineer fist and main responsibility is designing and creating biomedical technology. For Example, artificial structures, materials, machines and other software are used for identifying and treating medical issues.
Installing and rectifying biomedical machines, equipment, and software.
Evaluating the safety, effectiveness, and efficiency of biomedical machines, equipment, and software.
Maintaining and repairing biomedical machines and equipments when required.
Providing technical support when required.
Maintaining up-to-date service histories on all biomedical machines and equipment.
Training clinicians and other employees on using biomedical machines and equipment safely and effectively.
Researching new innovative technologies, and engineering features of bio medical process and systems.
Writing reports and documents specifying protocols, policies, standards of use, maintenance, and repairs of biomedical equipment, machines, and software.
Spreading knowledge about the biomedical engineering field through teaching, writing, or consulting.
Biomedical Engineer Requirements:
Bachelor's degree in biomedical engineering, biomedical science, or a related field.
Should have Professional Licensed Engineer (P.E.) with the National Council of Examiners for Engineering and Surveying (NCEES).
Proven involvement working within the field of biomedical engineering.
Analytical and problem-solving skills.
Meticulous attention to detail.
Great eye for designing and the technical ability to transform designs into products.
Exceptional team-working and communication skills.
#11. Computer Hardware Engineer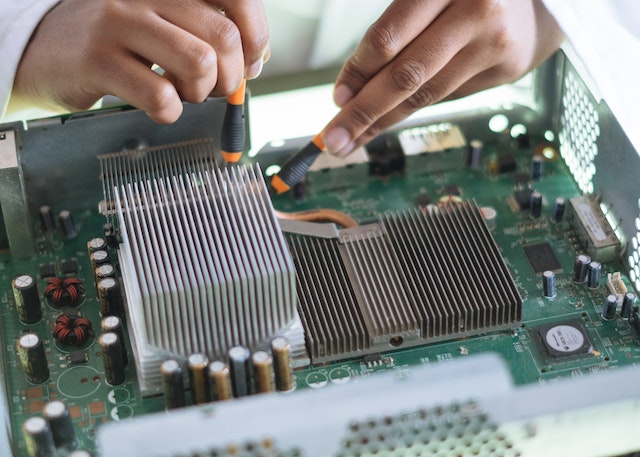 Computer hardware engineering is the field of designing, developing, testing and producing physical computer systems. These engineers are typically detail-oriented and have extensive knowledge about all physical components of a computer system.
What kind of education do you want to be a computer hardware engineer?
To apply for computer hardware engineering jobs, you typically need a bachelor's degree in computer science. If you already have a degree, consider adding a few relevant hardware engineering courses to your resume. This can help you view other applicants. Many companies also hire hardware engineers if they have an electronics engineering degree.
When hiring for senior positions, many employers select candidates with a master's degree in computer engineering. If you have years of work experience but no master's degree, you can try for senior positions.
How much did a computer hardware engineer earn?
The minimum salary for a Computer hardware engineer in the US is $89,641 annually. But the fact is, your salary depends on four main aspects your experience level, popular skills, location, and company.
By Level Of Experience
A fresher computer hardware engineer with or without experience can earn an average salary of $85,469 annually (including bonuses, overtime pay, and tips). A computer hardware engineer with 1-4 years of work experience can earn an average of $78,439 annually.
With 5 – 9 years of experience as a computer hardware engineer, you can earn around $91,943 per year. Hardware engineers with 10 – 19 years of experience can earn an average of $114,126 per year. Many Hardware Engineers with 20 years of practice and more can earn an average of $116,859 per year.
Hardware engineer career tracks
As you progress in your profession, you may take on more responsibility. Computer hardware engineer can determine their career goals through career development.
Conclusion
This article has given you a brief about different highest paying engineering jobs of 2022. We will update about more engineer jobs in coming months.
Related posts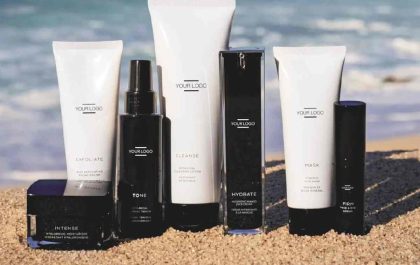 6 Ways to Promote the Product Launch of Your New Skincare Line
Promote the Product Launch Product launches are exciting, but they can be daunting too, especially when we don't know how…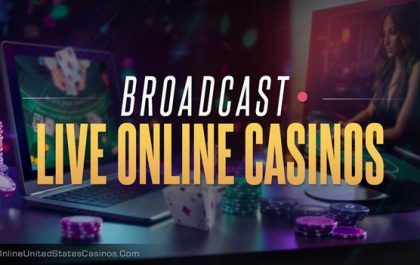 Tools to Broadcast Live Online Casinos While You Play
Broadcast Live Online Casinos The digital age has brought a lot of changes to our society. One of the most…