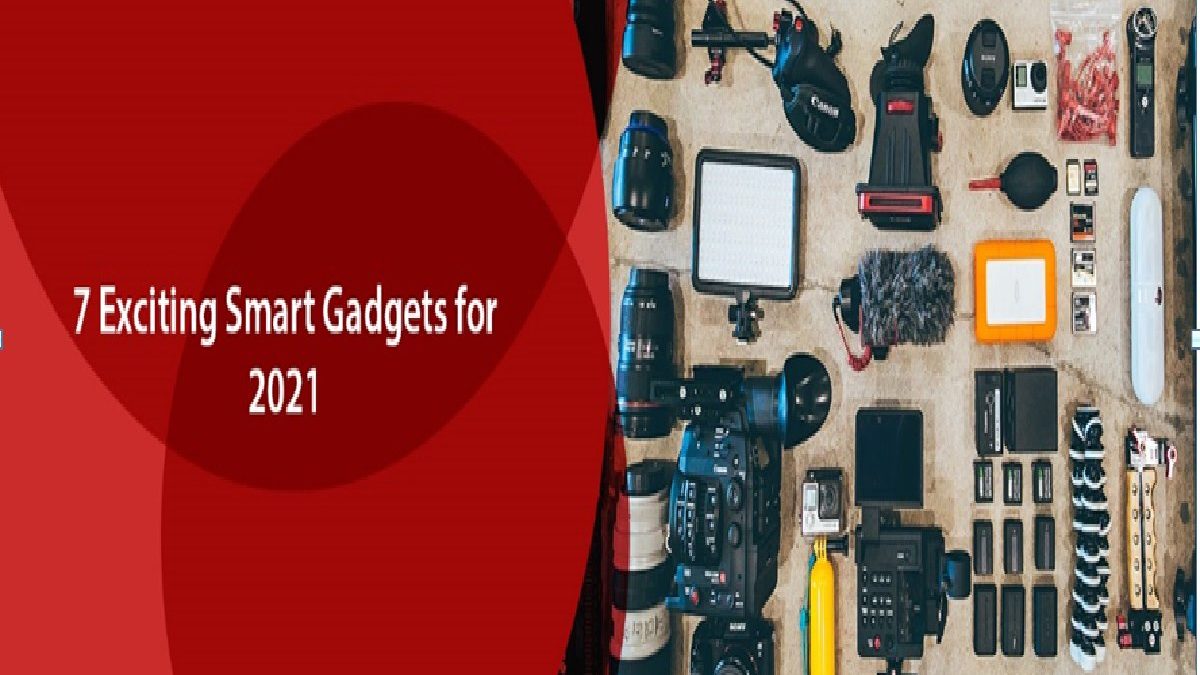 Exciting Smart Gadgets: This is the perfect time to be alive if crazy gadgetries excite you. Our homes are rapidly getting flooded with connected devices that enable us to enjoy our professional and personal lives.
However, which smart gadgets should you actually consider? We have the answer for you here. Discussed below are some of the best smart gadgets that the year 2021 has to offer. From LEDs to smart locks, you will find everything that you need for a smart life. So, let's get started.
Amazon Echo Show 8
Smart speakers are a thing of the past. Now you need the ultimate smart display if you wish to enjoy the most luxurious lifestyle. Thus, we are kicking off our list with Amazon Echo Show 8.
The Echo Show 8 offers a remarkable level of comfort by providing you useful features like an 8" HD display, complete Alexa voice command, powerful speakers, and a remarkable collection of apps to add further convenience.
ConnectSense Smart Outlet2
You do not need every appliance in your home to be smart on its own to enjoy the luxuries of a smart home anymore. Now, you have smart outlets like ConnectSense Smart Outlet2 that make almost any appliance smart.
All you have to do is plug your appliances into this outlet that is plugged into your wall. After that, you will easily be able to control them using voice commands or a smartphone app. The app is even compatible with virtual assistants like Amazon Alexa, Siri, and Google Assistant, thus, providing you total control over your devices. All you have to do is download the ConnectSense app on your phone and you are good to go.
Philips Hue White LED
Don't you just hate it when you walk out of a room and forget to turn off lights? Well, now you do not need to walk back there to turn them off. If you install the phenomenal Philips Hue White LEDs, you can control the lights with your voice or a dedicated Philips Hue app.
The LEDs even let you choose from a range of color shades that you can decide based on your mood. The best part is that these devices reduce your bill simply because you become more energy efficient.
Loom Smart Shoes
You must have heard the term smart shoes right? Well, it's obvious that you'd imagine shoes equipped with latest technologies, may be the ones that could help you flying, right? But jokes apart, them term smart would not state any kind of things like that but it's just that smart shoes are something that are way ahead than the normal shoes in various aspects and we think these could be added as one of the smart gadgets in the list. Take an example for Loom Footwear for the same. Loom is well known for making smart shoes those posses various features such as these shoes are waterproof and protect your feet from getting wet and keep them dry no matter the weather. Second this waterproof footwear are extremely flexible and lightweight that you don't have to put extra pressure on your feet. Apart from that, these are made with vegan material, breathable and provide utmost comfort. So, next time you are thinking about buying shoes, these smart shoes are the right choice for you.
Nest Hello Video Doorbell
One should never compromise on their safety and security. That is why the Nest Hello Video Doorbell is the next item that you should consider. This video doorbell connects to your home Wi-Fi so that you can see who is at your door in real-time before having to open it.
The doorbell is equipped with useful features like 160-degree view, night vision, HD display, and 24/7 streaming, so that you can reside peacefully in your homes. The doorbell also recognizes familiar faces that offer enhanced convenience for residents. And if you go on to subscribe to Nest Aware, you will also be able to enjoy custom alerts regarding deliveries and pick-ups whenever you are away from your home.
August Wi-Fi Smart Lock
If you find a simple lock that requires a boring key to unlock not fancy enough, then the August Wi-Fi Smart Lock is probably what you are looking for. Equipped with essential features like auto-lock and auto-unlock, this smart lock is both secure and fancy at the same time.
After installing the lock on your door, you can easily connect it to your home Wi-Fi or Bluetooth, and control the device with great ease. The lock is also compatible with a dedicated August app that can be found on both iOS App Stores and Android Play Stores.
Google Nest Wi-Fi
What is the first thing you do whenever you visit a new place? You connect to the Wi-Fi, right? We understand the importance of Wi-Fi in your lives that is why we added the Google Nest Wi-Fi to this list.
This mesh Wi-Fi router will provide you with flawless connectivity throughout your home so that all your smart devices, smartphones, and tablets can connect to the network easily. Just make sure to place the router at a central location of your home so nothing interferes with the signals.
LG CX 77 4K Smart OLED TV
No smart home is complete without the presence of the perfect smart TV. The LG CX 77 4K Smart OLED TV is an example of this luxury. This phenomenal TV set is powered by α9 Gen 3 AI Processor 4K, Dolby Vision IQ, and Dolby Atmos, which creates the perfect trio for your entertainment.
It comes packed with various useful features such as built-in Alexa, Wi-Fi Certified 802.11ac, and countless other perks that make a smart TV complete. Such an exotic smart TV will be of no use if you don't complement it with the likes of Optimum TV that provides exceptional channel lineup and round-the-clock customer support. Simply log on to BuyTVInternetPhone and check out its the information regarding regional availability and plan options.
Floating Bluetooth Speaker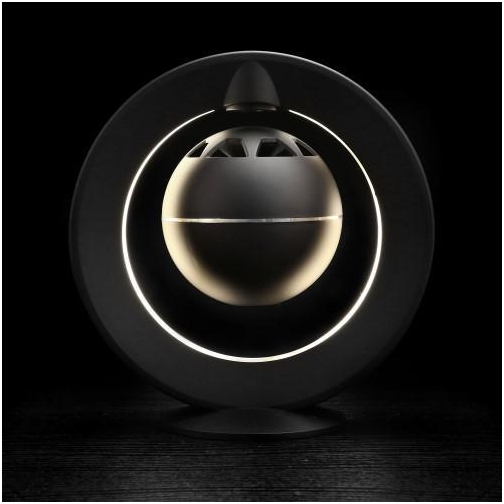 How cool would that be to have something in your home that only freshen up your mood with music but also make you relaxed with its lighting. Nebula Floating Bluetooth Speaker from Floately is one of a kind of smart gadget that you should have in your home. It levitates and lights up as music plays. This levitating speaker can easily be paired with your phone, tablet or laptop via Bluetooth and create crisp and clear wireless sound. You can also use it as a portable speaker by removing it from the base and can make and receive calls using a sensitive speaker it has inbuilt.
The Bottom Line
There you have it, folks! These are some of the best smart gadgets that you must consider for your homes. Though, there are numerous other options you could consider, this selection is undoubtedly the cream of the crop.
Related posts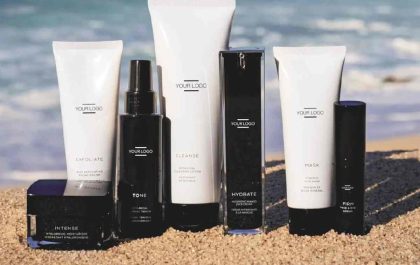 6 Ways to Promote the Product Launch of Your New Skincare Line
Promote the Product Launch Product launches are exciting, but they can be daunting too, especially when we don't know how…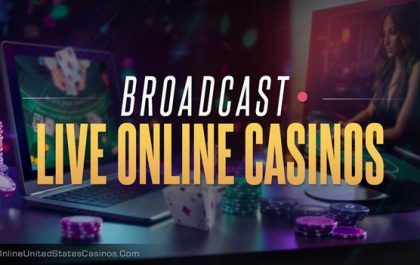 Tools to Broadcast Live Online Casinos While You Play
Broadcast Live Online Casinos The digital age has brought a lot of changes to our society. One of the most…