If you own an online business or storefront, chances are you have already learned just how ultra-competitive the market is. And if you are wading into eCommerce for the first time, there is no doubt that you will soon learn.
The difference between those who survive and thrive and those that do not, however, usually comes down to one simple thing; partnering with a specialist who understands how to grow an online business.
One of the most notable companies in eCommerce excellence is 2 Visions. They help new and seasoned online business owners maximize their potential by implementing tested, proven strategies to make your products or services stand out among your competition. Here are five benefits of working with them:
1. They Help You Increase Sales
An eCommerce expert can help you optimize your online store for conversion, turning visitors into paying customers. They can identify and fix issues (which you may never even know about) that may be causing potential customers to leave your site without making a purchase.
2. They Help Provide an Improved User Experience
Ecommerce specialists can help you improve your site's overall user experience, from when the visitor first arrives to when they click the "buy now" button.
This includes improving site speed and response times, making it easier for clients to find what they are looking for, streamlining the checkout process, and ensuring that the site is mobile-friendly.
3. They Assist You in Creating Better Branding and Marketing Campaigns
Companies such as 2 Visions can help you develop a strong brand and marketing strategy for your online store. This includes creating a consistent brand image, identifying target markets, and implementing unique and effective marketing campaigns.
4. They Help Improve Your Businesses' Search Engine Optimization
Ecommerce experts can help you improve your search engine rankings, leading to additional organic traffic and sales. They can optimize your site for relevant keywords, improve your site's structure and navigation, and ensure that search engines properly index it.
5. They Help You Save Time and Resources
Working with online business specialists can save you time and resources, as they can handle many of the tasks and responsibilities of running an online store. This includes managing inventory, processing orders, and handling customer service inquiries.
Overall, an eCommerce expert handles much of the mundane, day-to-day tasks associated with owning an online company so you can focus on other areas of your business.
Companies Like 2 Visions Have Built a Business by Helping Others Build Theirs
It's one thing to specialize in just one aspect of business development, such as marketing, tech improvement, inventory handling, or any other.
However, it is an entirely different thing altogether to work with a company that is qualified and experienced to handle all aspects of it. That's why it is so important to research what these companies offer and give a long, hard look at how it can benefit yours.
Related posts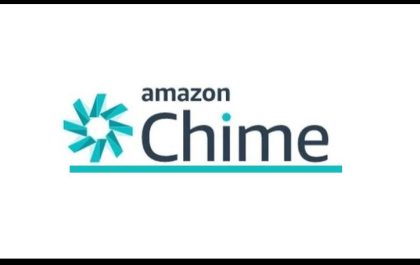 Amazon Chime – Definition & Overview
Introduction Amazon Chime is a communication and collaboration service that Amazon Web Services (AWS) offers. It comprises various features to…
payslipplus com – Pay Slip is called a Salary Slip
payslipplus com – A salary slip, also called a salary slip, is a document issued by an employer to his…