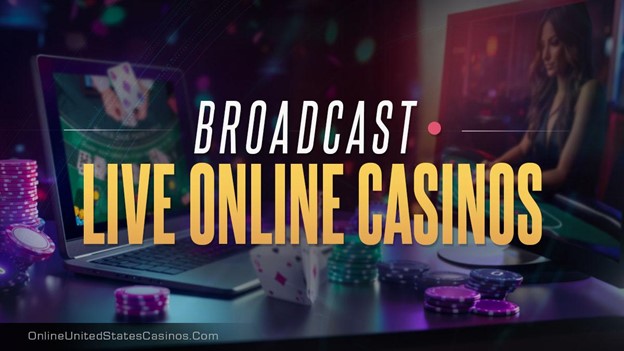 Broadcast Live Online Casinos
The digital age has brought a lot of changes to our society. One of the most notable areas that has changed is entertainment. Once upon a time, the term "online entertainment" was something only a few computer science majors were familiar with. It has become a mainstream phrase to describe some of our favorite ways to pass the time.
One of the most notable online entertainment websites is Twitch. Twitch streamers broadcast themselves playing video games while discussing various issues related to gaming, film, politics, and more. A sub-category of game streamers is the online gambling streamers, who have attained popularity.
Popular Online Casino Streamers
For those who may not be aware, online casino streamers spend their time playing at popular gambling websites while streaming their experiences. Whether you are interested in blackjack, poker, roulette, or even plain old slots, these streamers have done it all. Watching live casino streamers is an excellent way to learn about the best live online casinos, the iGaming industry, or gambling streams. But who are the most popular streamers to watch? Let's take a look at some of them.
Roshtein is among the most well-known casino streamers today. He has garnered a significant following on Twitch and YouTube and has his website and staff. With over 48k subscribers on YouTube, Roshtein reviews some of the most popular slots and fish table games at online casinos.
Based in the United Kingdom, NickSlots is another popular Twitch streamer who has garnered quite an audience by playing his favorite slot games. With 37K subs on YouTube and 27k followers on Twitch, Nick has made quite a name for himself in the online gambling community.
Finally, CasinoDaddy is a group of brothers who stream everything from slots to blackjack. With nearly 90k fans on YouTube, the trio is one of the most popular online gambling streaming groups.
How to Stream Online Casino Gameplay?
Seeing the popularity of gambling streamers, many gamblers might think that they have what it takes to do it. Indeed, all you need is an understanding of how the games work, a bombastic, entertaining personality, and just a bit of luck. Of course, you also need to know basic editing skills to reach a broader audience.
In this article, we are going to explore what tools you might need if you want to become a gambling streamer. We will explain the best tools and apps and look into an example of an edited video for live dealer content to see how it works. If gambling streams interest you, then stick around.
The Best App for Gambler Streams
The first thing to decide is which platform you will be hitching your streams to. There is no one correct answer here. Most gambling streamers choose the service that is right for them. However, it is worth noting that Twitch and YouTube are the two most popular video-sharing platforms for online gamblers.
Twitch is the most popular among streamers. However, YouTube is just as important, as many Twitch streamers share clips of their hours-long streams on YouTube and manage to garner a much wider audience. We recommend taking a look at both of these platforms and then deciding if they are for you.
The Best Software for Gambler Streams
Again, we can't give a direct answer to this question. However, we can point you in the right direction. Most video game streamers, and by extension gambling streamers, use OBS. For those who don't know, Open Broadcast Software (OBS) is a tool for streaming. It allows players to capture video and audio and then broadcast it on a specific website.
Open Broadcast Software has various features that help you improve your streams. Customizable overlays, transition effects, screen management, and more all contribute to an entertaining live stream. The best part is that OBS is free, so most streamers start with this software.
The Necessities
Finally, we will look at some other necessary tools you must acquire before you begin streaming. The two most obvious ones to invest in are a good microphone and a quality webcam. Audio is most important; you must speak to and interact with your audience. If they can't understand you, the noise is chaotic, or if you have other audio issues, most will not be tuning in.
The webcam is an essential aspect of streaming. However, it is less important than the microphone. Most will forgive a low-quality webcam if the main game screen is clear. We recommend starting with an investment in audio before you move on to webcam quality.
FAQ
Is online entertainment on the rise?
Absolutely. Websites like YouTube, Twitch, etc., are more popular than ever before.
Is online gambling streaming popular?
Relatively so. Online gambling streamers are not as popular as video game streamers. However, many have attained a broad audience, reaching the tens of thousands.
What are the most popular gambling streamers?
CasinoDaddy, Roshtein, NickSlots, etc., are a few names that deserve mentioning when talking about the most popular gambling streamers.
What do I need to become a gambling streamer?
You must get a good mic and webcam, find the right streaming site, and play the most popular games.
Related posts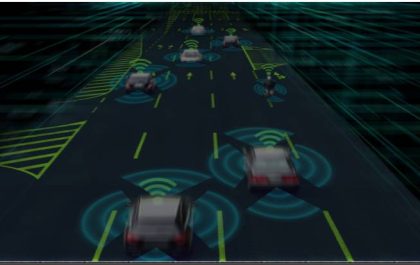 Adaptive Cruise Control – Definition, Understanding, Pros & Cons
Introduction Adaptive Cruise Control (ACC) is a driving assistance feature that can control a car's accelerator and brakes to reduce…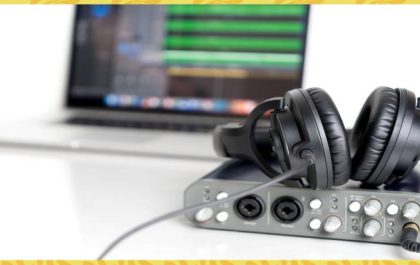 AC-3 (Dolby Digital) – Definition, Technical Details
Introduction AC-3 is an auditory data compression technology by Dolby Laboratories, also known as Audio Codec 3. The [AC-3] process…