So, you have taken the definitive step towards starting your membership website for your start-up. What next? Now is the time for you to jump on the bandwagon and get the necessary arsenal required to push your start-up to the next level.
Here is how.
Get a cream audience for your business
Not many businesses think about exclusively creating benefits for customers. But here is what will make the membership website different. Each membership that you give out will represent the loyalty aspect towards your product or brand. That is the best way to build up a cream audience and grow your loyalty from the base.
Most of the time, companies are guilty of spending lakhs of dollars on their marketing budget to get premium customers. But the beauty of a membership website is you do not have to spend a lot to create a premium base.
A part of the reason is that the customers on your membership website will promote your brand and bring in new customers. So that way you do not have to spend a lot of money on acquiring new customers.
Some of the best membership website examples are Fizzle, Food Blogger Pro and Quotes Cover. Sure, you can find many more in your business domain too!
Easy to Maintain
If you think that creating a membership website is a difficult task, you are probably correct. But the amount of effort that you think you need to spend is far less than what you expect. There are two major components of maintaining a membership website.
    Content
    Community features
You are already aware of how to create blogs and articles on your website. The same thing goes with the membership website.
As far as the community features are concerned, you need to participate in forums and slack groups. This part of the membership website needs to be precisely defined. If you feel that there is no need to participate in forums, you can even create slack groups on your website that can work very well for your membership website.
The only trick you need to be aware of is which part of the content you want to give at a premium cost and which one is free. Remember, always have a high cost for high-quality content that is specifically for your loyal members. This way, they can even recommend your membership website to their peers and relatives and grow your network.
Constant Income Stream
The beauty is that it allows you to generate revenue even when you have not even sold a single product or service. This is how it is done.
For example, if you are charging $50/per month for every member and providing them high-quality stuff, you probably need around 200 members to generate an income stream of $10000. That is a hefty amount of income that you can derive without even selling any product or service. Isn't that amazing?
Another advantage is that it does not matter if your number of members escalates from 200 to 2000. Your workload remains the same.
Conclusion
A membership website can prove to be a catalyst in your start-up success story. The only thing you need is a little bit of hard work and dedication. And once the wheel starts rolling, there is no looking back.
Related posts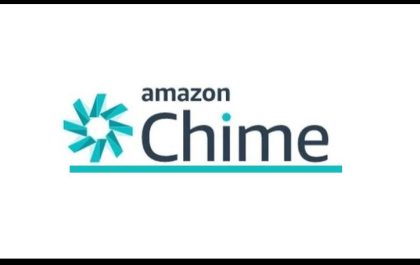 Amazon Chime – Definition & Overview
Introduction Amazon Chime is a communication and collaboration service that Amazon Web Services (AWS) offers. It comprises various features to…
payslipplus com – Pay Slip is called a Salary Slip
payslipplus com – A salary slip, also called a salary slip, is a document issued by an employer to his…